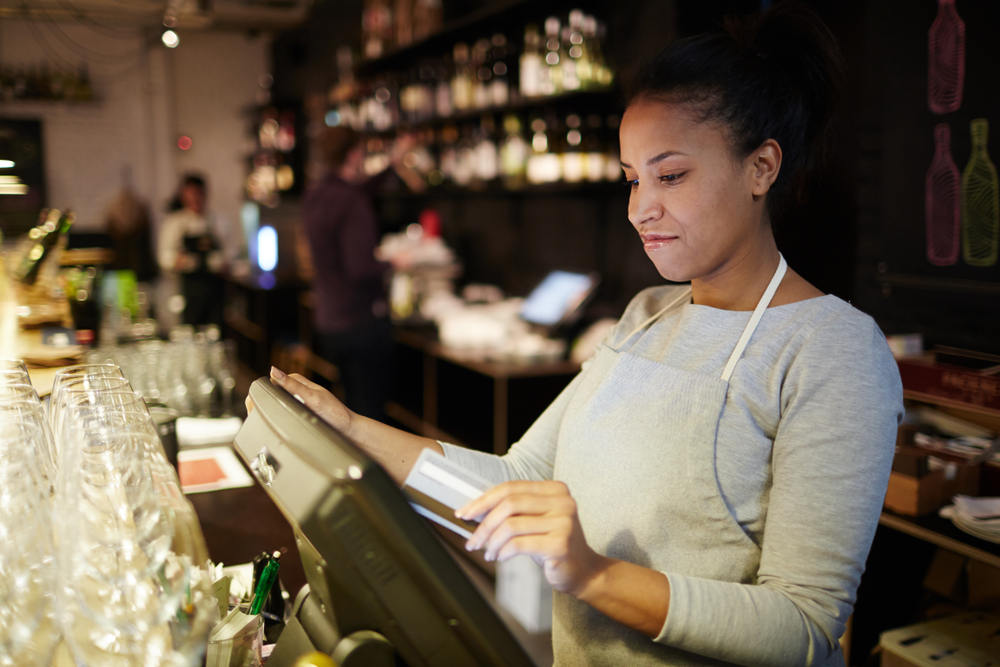 Why Revel Systems is the Ideal POS System for your Business?
Why Revel Systems is the Ideal POS System for Your Business? As a business owner, your POS system is one of the most important investments you'll make. It's the backbone of your business, enabling you to process transactions, manage inventory, and more. With so many options available, it can be challenging to choose the right one. One system that stands out from the rest is Revel Systems.
Here are some of the benefits of using Revel Systems:
Customization and Flexibility: Revel Systems is highly customizable, allowing you to tailor the system to your business needs. Furthermore, you can add or remove features as your business grows or changes. As a result, this flexibility also enables you to diversify your revenue streams by adding online ordering, delivery, and more.
Scalability: Revel Systems is designed to grow your business. You can add new locations and registers with ease. Moreover, the system can handle high volume and complex operations.
Integration: Revel Systems integrates with a variety of third-party apps and services, including accounting software, payroll, and more. This integration ensures that all your systems work seamlessly together, reducing manual entry and errors.
Security: Revel Systems takes security seriously. The system is PCI compliant and offers end-to-end encryption, protecting your customers' data and your business.
Support: Revel Systems offers 24/7 customer support, ensuring that you can get help when you need it.
Partnership with Southwest Merchant Services
In addition, Revel Systems has partnered with Southwest Merchant Services to provide businesses with onboarding, device setup, employee training, and direct support. This partnership ensures that businesses have access to a comprehensive solution for their POS needs.
Revel Systems and Southwest Merchant Services can help businesses of all sizes streamline their operations and achieve success. In conclusion, Revel Systems is an ideal POS system for business owners who want flexibility, scalability, integration, security, and support. With its customizable features, scalability, and integration with third-party apps and services, you can streamline your operations and grow your business with ease. Plus, with 24/7 customer support and a partnership with Southwest Merchant Services, you can rest assured that you'll always have help when you need it.
If you're interested in learning more about Revel Systems, reach out to Southwest Merchant Service today. Our team can help you save money and switch to a better payment processing system. Don't let a money-eating payment processor hold your business back – set up your most convenient schedule by going to this LINK! Also, do not forget to follow our social media accounts: Instagram and Tiktok
Schedule Your Initial Consultation
"Very Satisfied"
Having just set up our account, I found the help and service exceptional. One often hears of the uncaring bank personal that hides behind voice mail and seldom returns calls, our experience was the opposite. Start to finish 4 days from when I talked with Andy to arrange credit card processing to everything from Southwest Merchant Services being set up. Very satisfied.
more payment processing solutions
Discover Your Options
In the world of business, a merchant account is your gateway to seamless payment processing. Find out why it's a game-changer, offering security, customer satisfaction, and better money management. Choose your provider wisely and unlock the potential of your business.

The journey from clunky cash registers to sleek Point of Sale (POS) systems is remarkable. This blog delves into the history of payment systems and technology, the importance of keeping up with evolving payment technology, and factors to consider when choosing a POS system. Explore the future of payment technology and enhance your payment solutions with Southwest Merchant Services.