leading cloud-native pos system
Better customer experience, diverse revenue streams & scalability
Revel Systems was the first iPad POS platform to hit the market. They've been refining their product and working alongside their customers ever since to offer the most mature, cloud-native POS platform available. Today's POS is the central nervous system of a business, handling everything from transactions, to inventory management, to reporting and beyond. At Revel, they understand that an intuitive, feature-rich solution that can quickly adapt—and even grow with you—isn't an option, but a necessity. Their expert team works with customers every step of the way to ensure they can maximize the value of the POS.

Trusted and loved by over 20,000+ businesses globally
See Why Leading Businesses Choose Revel
Robust Platform
The most robust point of sale and business management platform available to streamline your business operations—from inventory management to online ordering and customer relationship management (CRM)—this solution can bring you unparalleled results.
Online Ordering
Expand customer ordering options—and your business reach—with online ordering, directly integrated into your iPad POS platform. Revel's Online Ordering XT is a solution that gives merchants full control of the consumer experience and maximum profits on each sale.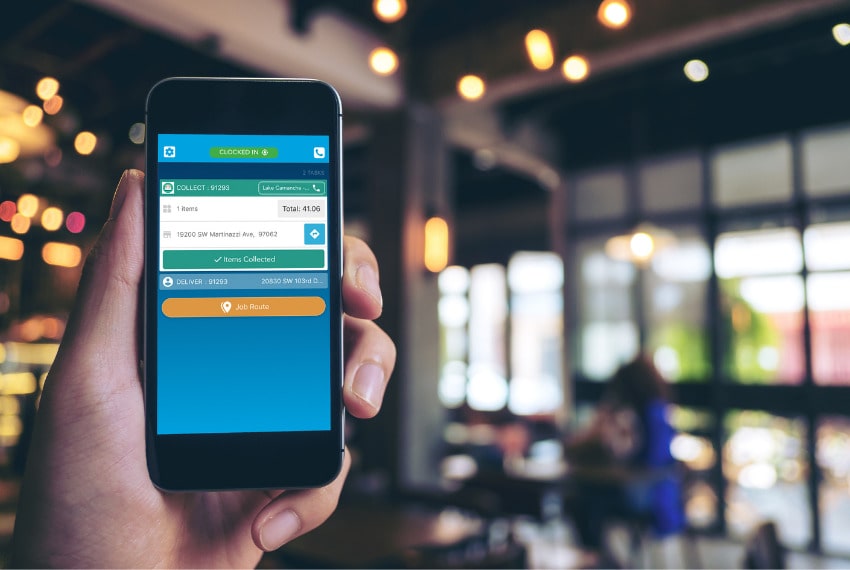 Flexible Payments
Flexibility is key in payment processing and catering to your customers' needs. Revel gives you the ultimate flexibility in choosing the best payment processor for your business. No matter which solution you choose, the available integrations allow employees to split bills, offer the latest in payment security, and accept a variety of payment types, from EMV chipped cards, to mobile payments and more.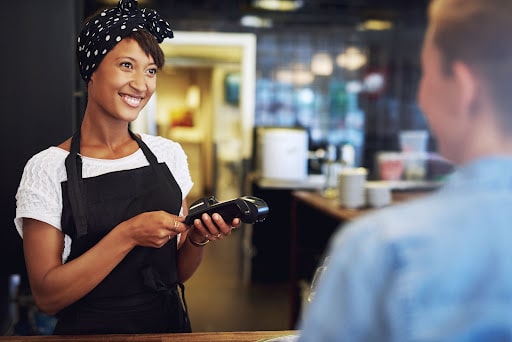 Self-Service Kiosk
The Kiosk XT solution is Revel's latest offering for self-service checkout, offering enhanced options for branded messaging, payments and more. Designed with consumer experience at the forefront, Revel's Kiosk XT frees restaurant and retail staff for strategic and service-oriented tasks, while increasing operational efficiency across the board.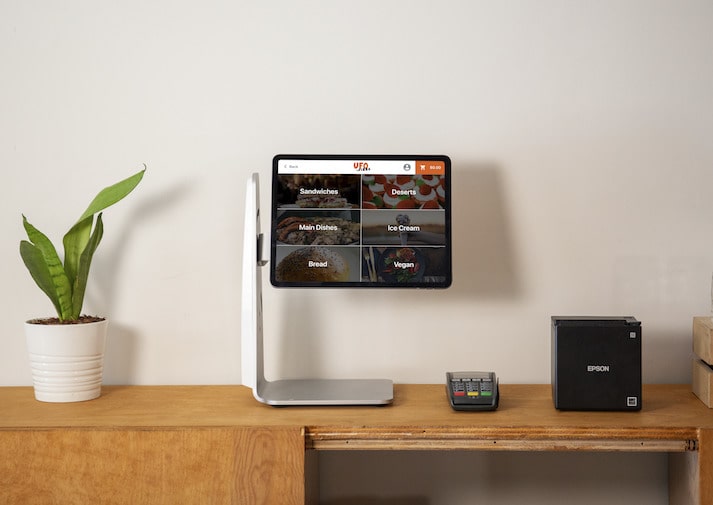 Drive Thru
Add a revenue stream for your business with a full-service drive-thru solution for diners who eat off premises. The end-to-end drive-thru offering includes everything from a digital display board to headsets and speed of service timers.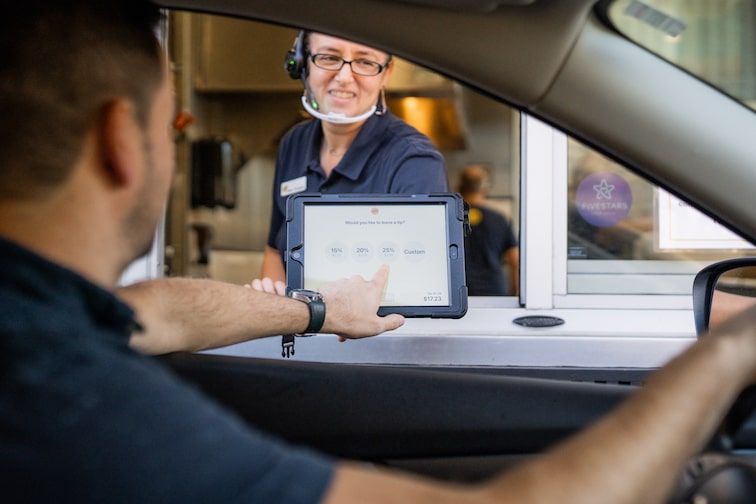 Selling is a breeze with our intuitive, iPad POS
Simplify and speed up the transaction experience with Revel's sleek, easy-to-use iPad POS.
Use the familiar interface of the iPad to your advantage for quick, painless employee training.
Add a Customer Display System (CDS) to keep lines moving, increase order accuracy, and improve efficiency.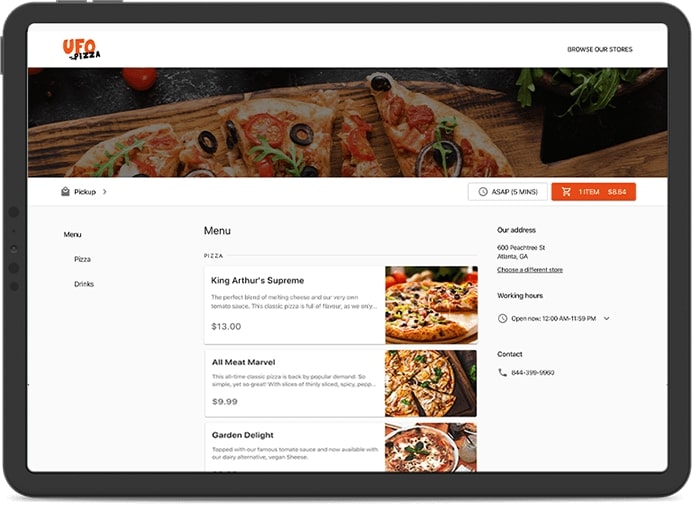 Make smarter business decisions with real-time insights
Manage one or multiple locations anytime, anywhere, through Revel's central management console.
Track, review, and make decisions about your most important assets with real-time reporting.
Save money and reduce waste with detailed analytics on your workforce, inventory, and peak business hours.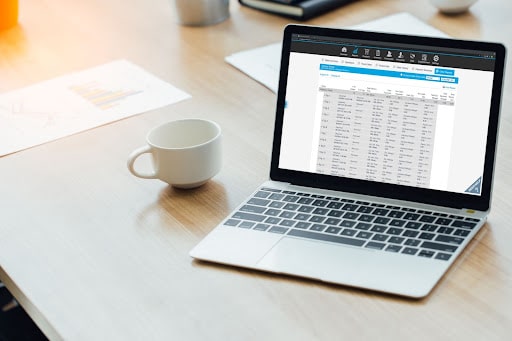 Refine kitchen operations with a kitchen display system
Equip your kitchen staff with a KDS to reduce errors and waste.
Tighten your production process with an on-screen division of station-specific prep tasks.
Quickly prioritize customer orders with color-coded alerts when orders are incomplete.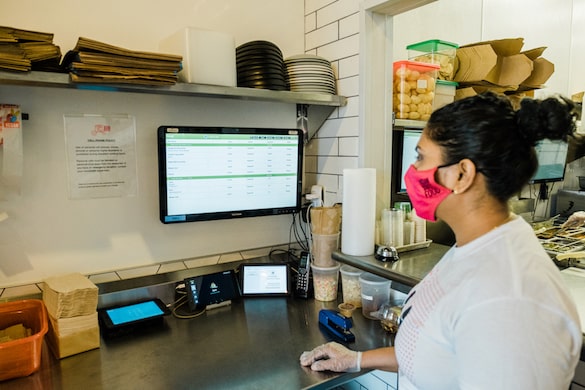 Customizable technology lets you build the right solution now, and expand as you grow
This comprehensive platform allows you to include the features and integrations you desire, from payment processing to loyalty programs and more.
Offer a fully-branded, highly tailored experience to every guest.
Stay ahead of the latest developments in hospitality technology with the ever-evolving, innovative solution.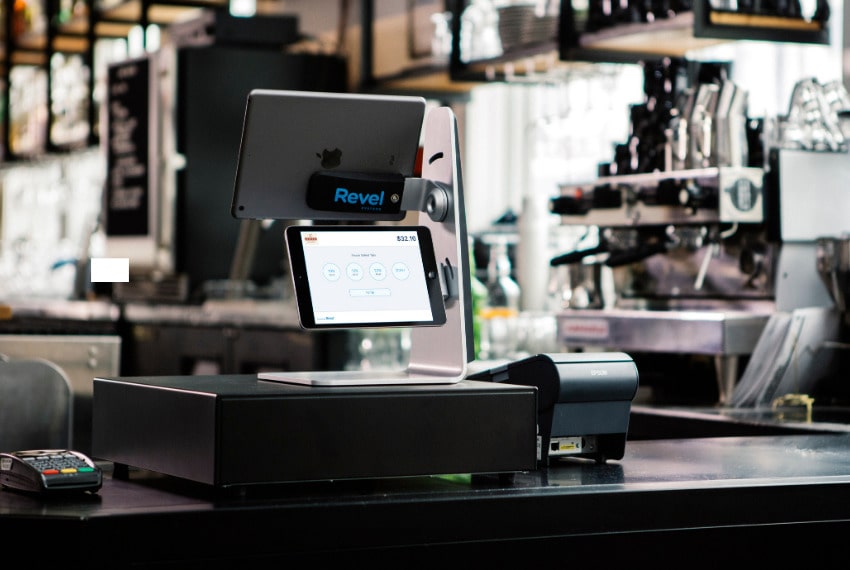 Enjoy peace of mind with our reliable, secure platform
Let Revel's team handle protecting your business so you can focus on other matters.
This cloud-native solution allows you to securely access your data anywhere, anytime.
Revel Guard XT adds a layer of protection to your business operations, alerting you when anything from network health to receipt paper refills needs attention.