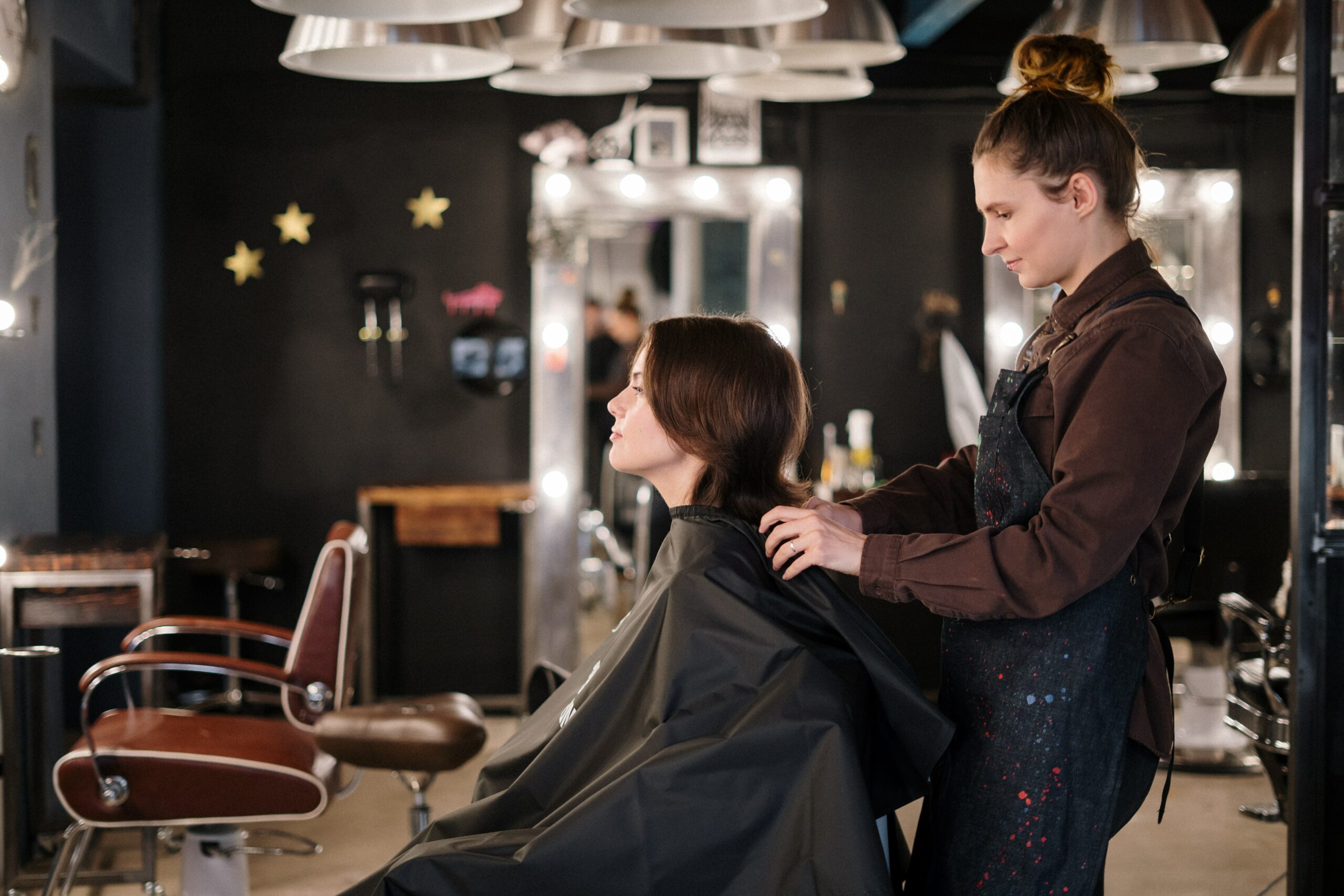 The Essential Features to Look for in Your Salon POS System
Welcome to the world of salon management, where the right tools can make all the difference! In this blog, we'll embark on a journey to uncover the essential features that will transform your salon's performance. Buckle up, because your salon is about to get a dazzling makeover with a top-notch Salon POS system!
Seamlessly Schedule Appointments and Leave the Chaos Behind
Say goodbye to appointment mishaps and hello to smooth sailing! Thus, you need a salon POS system that understands the importance of efficient appointment management. Furthermore, it's an absolute must-have for your salon.
First and foremost, your salon needs a POS system that allows clients to book appointments online, anytime, anywhere. Say adios to the phone tag and let your clients schedule their appointments with a few taps while sipping their morning latte. Furthermore, online booking capabilities are essential in today's fast-paced world.
Moreover, you need to choose a salon POS system that effortlessly syncs with your calendar. No more double-booking nightmares! Additionally, with calendar integration, you can track appointments, availability, and staff schedules with the grace of a synchronized swan. So, stay organized and avoid scheduling conflicts.
But wait, there's more! A salon POS system goes the extra mile by sending automated reminders to clients and staff. Banish those dreaded no-shows! These reminders keep everyone in the loop and ensure that appointments are not forgotten. Say hello to fewer empty chairs and more filled-up appointment slots!
Furthermore, with these essential features in your salon POS system, appointment management becomes a breeze. Online booking, calendar integration, and automated reminders work together to optimize your salon's workflow and provide exceptional customer service. Hence, you need to start embracing the future of appointment management and watch your salon thrive!
Lightning-Fast Invoicing to Keep the Cash Flowing
Invoicing doesn't have to be a hair-pulling experience. You deserve a salon POS system that accelerates your financial processes. Get ready for some rapid-fire invoicing magic.
To start, bid farewell to vague bills with itemized invoices. Your salon POS system should allow you to create detailed invoices that break down services, products, and prices. Transparency is the name of the game! So, start saying goodbye to confusion and hello to clarity.
Next up, embrace integrated payment processing. Choose a salon POS system that seamlessly integrates with payment gateways, providing your customers with the freedom to pay their way. Whether it's cash, cards, or even unicorn tears, let your customers choose their preferred payment method. Convenience is key!
And let's not forget the power of flexibility with split payments. Your salon POS system should support split payments, allowing customers to divide the bill like mathematicians. Cash, card, or a mix of both? The choice is theirs! Embrace versatility and cater to your customers' needs.
With a salon POS system that offers itemized invoices, integrated payment processing, and split payment options, you can revolutionize your salon's invoicing process. Say goodbye to tedious calculations and hello to streamlined financial transactions. So, it's time to take the stress out of invoicing and focus on what you do best – delivering exceptional salon services.
Sales Management Made Effortless, like a Perfect Blowout
Managing sales doesn't have to be a hairy situation. You deserve a salon POS system that simplifies sales management and delivers insightful analytics. Brace yourself for some serious sales expertise.
To begin, leave behind the confusing maze of buttons with a user-friendly interface. Your salon POS system should have an interface so intuitive that your staff can process sales with their eyes closed (figuratively, of course). Say goodbye to frustration and hello to efficiency.
Next, say goodbye to guessing games with stock levels by choosing a system with inventory tracking. Opt for a salon POS system that offers real-time inventory tracking, ensuring you never experience embarrassing moments when a client wants the last bottle of unicorn hair dye. Keep your shelves stocked and your customers happy.
Last but certainly not least, get ready to transform your salon into a data-driven powerhouse with sales analytics. A salon POS system generates detailed reports on sales performance, unveiling trends, popular services, and opportunities for growth. With access to valuable insights, you can make informed decisions and take your salon to new heights of success.
With a user-friendly interface, real-time inventory tracking, and powerful sales analytics, your salon's sales management will become a breeze. Say goodbye to chaos and hello to streamlined operations. It's time to unlock the full potential of your salon and embark on a journey of growth and prosperity.
Safeguarding Customer Records and Earning Trust
Your customers deserve peace of mind, and you deserve a salon POS system that takes data security seriously. Let's dive into the importance of keeping those customer records locked up.
To start, protect your customer's secrets like a salon superhero with secure data storage. Your POS system should employ robust data encryption and provide secure storage for personal information. From contact details to appointment history, let your customers rest easy knowing their information is safe and sound. Mum's the word!
Moreover, don't risk becoming the talk of the town (for all the wrong reasons) by neglecting data protection standards. Choose a system that complies with regulations like the GDPR. Safeguarding your customers' privacy and building trust should be at the forefront of your salon's operations. After all, trust is the foundation of every great salon. Your customers will appreciate the extra care you take in protecting their personal information.
With a salon POS system that prioritizes data security, you can provide your customers with the peace of mind they deserve. So, lock those customer records up tight, comply with data protection standards, and let your salon shine as a beacon of trustworthiness and professionalism.
Accounting Bliss – Crunch Numbers Like a Pro
Leave the accounting stress behind! You deserve a salon POS system that integrates seamlessly with accounting software. Get ready for some accounting bliss.
To start, kiss manual data entry goodbye! Your salon POS system should streamline financial tracking, eliminating the need for tedious manual calculations and data input. With automation at your fingertips, managing expenses, generating profit/loss statements, and reconciling accounts becomes a breeze. Cha-ching! Say goodbye to time-consuming spreadsheets and hello to a more efficient and accurate financial tracking process.
But that's not all! Say hello to precious time saved! By automating accounting processes, your salon POS system becomes a time-saving magician. Imagine the hours you'll reclaim, allowing you to focus on what you do best: making your salon shine brighter than a disco ball! Whether it's brainstorming new styles, training your talented staff, or curating an unforgettable salon experience, your time is better spent on growing and nurturing your business.
So, leave the accounting headaches behind and embrace the wonders of a salon POS system that seamlessly integrates with accounting software. With streamlined financial tracking and time-saving magic on your side, your salon's financial health will be in tip-top shape, leaving you more time and energy to make your salon thrive. Get ready to conquer the world, one fabulous hairstyle at a time!
Unleash the Power of Business Reports and Make Informed Decisions
It's time to unlock the salon's full potential! A Salon POS system provides easy-to-understand business reports that help you make informed decisions. Brace yourself for some salon enlightenment.
To begin, track your salon's success like a pro detective! Your Salon POS system should generate reports on key performance indicators, such as revenue, sales trends, and customer retention rates. Let the numbers tell your salon's story and guide your strategies for growth and improvement.
But that's not all! Get ready for tailor-made insights just for you! Choose a Salon POS system that allows you to customize reports based on your salon's specific needs. Whether you want to focus on service popularity, product sales, or staff performance, your Salon POS system should provide the flexibility to create reports that give you a deep understanding of your salon's unique strengths and areas for improvement.
Now let's talk about customer management that turns heads. Strong relationships are the heart of every salon, and your salon needs a POS system that takes customer management to the next level.
First and foremost, get to know your clients like lifelong friends! A Salon POS system should allow you to create detailed customer profiles, capturing contact information, appointment history, preferences, and purchase history. Say goodbye to guessing games and provide personalized experiences that keep your clients coming back for more.
Next, reward loyalty like a superstar! Choose a Salon POS system that supports loyalty programs, enabling you to shower your clients with perks and incentives for their continued support. Happy customers lead to a happy salon, and a loyalty program can turn regular clients into enthusiastic brand ambassadors.
And let's not forget about staying connected and in the loop! Look for a system with communication features like automated email marketing. Keep your clients informed about the latest trends, promotions, and upcoming events. With effective communication tools, you can build stronger relationships, foster loyalty, and ensure your salon's voice is heard in a crowded marketplace.
So, embrace the power of a Salon POS system that provides comprehensive business reports, customizable insights, and customer management features. Let your salon shine brighter than ever before, armed with data-driven decisions, personalized experiences, and a loyal clientele. Get ready to take your salon to new heights of success!
Embrace the Offline Mode – Never Miss a Beat
Even in the digital age, the salon world can have its moments of internet hiccups. Fear not! Your salon POS system offers an offline mode that keeps your salon running smoothly.
First and foremost, uninterrupted operations are essential. When the Wi-Fi waves are on vacation, your salon shouldn't suffer. A salon POS system with offline mode allows you to continue serving clients, processing transactions, and managing appointments, no matter the internet's mood. Say goodbye to frustrating downtime and hello to uninterrupted business flow.
But what happens when the connection returns? Rejoice! Your salon POS system should automatically sync all offline transactions and data, ensuring no information is left stranded in cyberspace. Seamlessly pick up where you left off, without missing a beat. It's like magic for your salon's operations.
So, embrace the power of a salon POS system with offline mode. Be prepared for any internet hiccups that come your way, knowing that your salon's operations will continue smoothly, and your data will be automatically synced once the connection is restored. With this feature at your disposal, you can confidently navigate the digital landscape and ensure that your salon keeps thriving, no matter the circumstances.
At Southwest Merchant Services, we understand the unique challenges faced by salon owners. That's why we offer salon POS systems equipped with the essential features discussed above. Our goal is to support your success and help you unleash the full potential of your salon. Our team of experts is excited to help you find the perfect salon POS system for your business.
Moreover, just imagine a salon where appointment scheduling is seamless, invoicing is lightning-fast, and sales management is effortless. Hence, with the help of our salon POS systems, that vision becomes a reality. We prioritize the security of your customer's personal information and ensure easy integration with your accounting software. Thus, our systems generate insightful reports, enhance customer management, and even have an offline mode to keep your salon running smoothly, no matter the internet's mood.
Schedule an appointment by clicking this link.
Remember, with a salon POS system from Southwest Merchant Services, you'll streamline your operations, and elevate your customer service. Furthermore, you can maximize your business's potential for success. Don't miss out on this opportunity to revolutionize your salon!
To stay updated with the latest insights, industry news, and tips on merchant services and payment solutions, follow us on Instagram and TikTok. We're committed to keeping you informed and helping you stay ahead in the ever-evolving world of salon management.
Perhaps, are you a restaurant owner? You can check out our blog about How a Reliable POS System Eliminates Restaurant Challenges
Schedule Your Initial Consultation
"Very Satisfied"
Having just set up our account, I found the help and service exceptional. One often hears of the uncaring bank personal that hides behind voice mail and seldom returns calls, our experience was the opposite. Start to finish 4 days from when I talked with Andy to arrange credit card processing to everything from Southwest Merchant Services being set up. Very satisfied.
more payment processing solutions
Discover Your Options
While they may appear to address the banking challenges faced by cannabis entrepreneurs, it is crucial to approach them with caution. This blog delves into the risks associated with cashless ATMs and provides a detailed due diligence guide to safeguard your dispensary's operations.

Shield your business from chargebacks and fraudulent transactions with Southwest Merchant Service. Discover effective strategies to prevent financial setbacks and maintain customer trust.