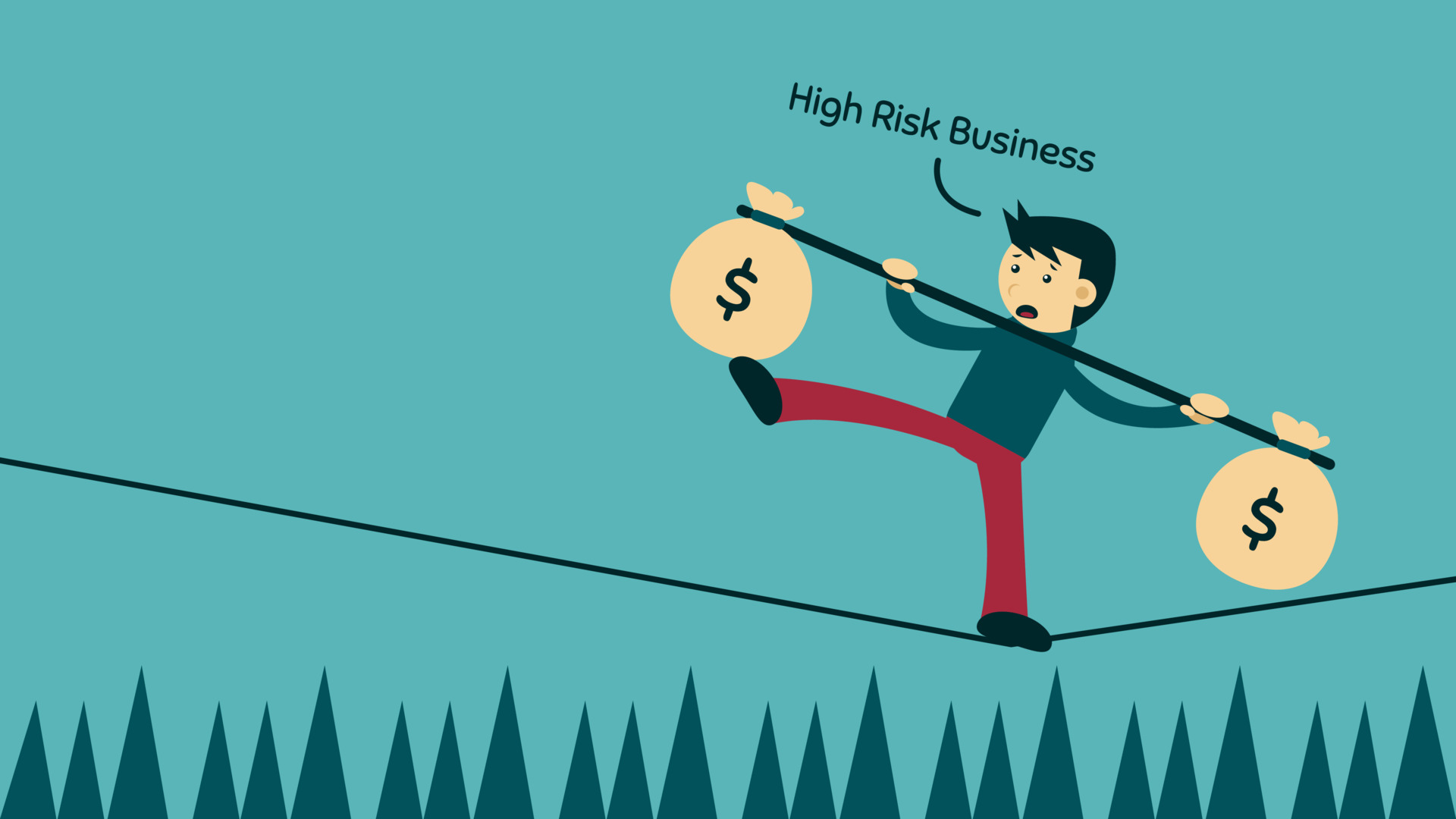 Understanding High-Risk Merchant Accounts and Industries
Understanding high-risk merchant accounts, as a business owner, you may have heard of it, but chances are, you only know a bit of information about this topic. Understanding high-risk business is a very broad matter, and it is something that you need to take seriously. This only means that partnering with an expert and trusted high-risk merchant should be taken into great consideration.
For this topic, let's delve into understanding high-risk merchant accounts and the industries around them.
With this knowledge, you'll gain a deeper understanding of how high-risk merchant accounts can help your business, particularly if you operate in a high-risk industry.
For those who do not have any idea what high-risk merchant accounts are, it is a type of payment processing account specially designed for businesses that are deemed high-risk by payment processors. Now you might ask yourself, what type of businesses are considered as high-risk?
For those of you who wondered, these are the type of businesses that often have a higher likelihood of chargebacks or fraud, making them a higher risk for payment processors. Some examples of high-risk industries include travel, online gaming, adult entertainment, and e-cigarette businesses, among others.
Additionally, sole proprietorships and corporations whose owners have poor credit may get flagged as high-risk. Further underwriting is typically required for these accounts to get successfully approved. Even then, processors may apply reserves to the merchant deposits, in which case, not 100 percent of merchant funds may be deposited on a monthly basis, with some amount held in reserve to offset risk for the processor.
One main benefit that these businesses have with high-risk merchant accounts is they provide payment processing solutions that may have been declined by traditional payment processors. It enables high-risk businesses and business owners to accept credit card payments and expand their customer base, which is quite crucial for businesses that operate solely online.
In addition, high-risk merchant accounts come with built-in fraud prevention and chargeback management tools. These tools help them to minimize the risk of fraudulent transactions and chargebacks, which can be very expensive and time-consuming for businesses to deal with.
Now, let me walk you through our topic about understanding high-risk merchant accounts and industries:
Travel and tourism

Now you may be confused as to why they are included and that is because these kinds of businesses are high-risk due to their higher likelihood of chargebacks, cancellations, and refunds (e.g., many times cards are held on file for long periods of time as a deposit for rooms scheduled in advance, which is a risk-increasing factor).

Online Gaming

Online gaming is considered high-risk due to several factors. First, there is a high possibility of chargebacks or disputes as some players may claim that they did not receive the product or service they paid for. Second, there is a risk of fraud as some players may use stolen credit cards or other fraudulent means to purchase in-game items. Third, online gaming is often associated with underage gambling, which can result in legal issues and regulatory scrutiny. Finally, the global nature of online gaming can make it difficult to comply with various regulations and payment processing laws in different countries.

E-cigarette businesses

E-cigarette businesses are considered high-risk due to a combination of factors. First, e-cigarettes are still a relatively new product, and their long-term health effects are not fully understood. This makes the industry more prone to regulatory scrutiny and changes. Finally, e-cigarette businesses typically operate in a highly regulated environment with restrictions on advertising and sales to minors, further increasing the complexity and risk of the business.

Nutraceutical businesses

Nutraceutical products include dietary supplements, herbal remedies, vitamins, and other health-related products. However, due to the nature of these products, there is a higher risk of chargebacks and fraud in the industry. Consumers may dispute charges or make fraudulent claims about the effectiveness of the products, which can result in financial losses for the business. Additionally, there may be legal liabilities associated with the use of these products, such as claims of adverse side effects or misrepresentations of the product's benefits.

Towing companies

Nobody wants to have to pay tow truck companies to recover their own vehicle. For this reason, towing companies are typically hit with people recovering their cars and immediately disputing the charge, leaving the towing company holding the bill.

Cannabis-related businesses

Are considered high-risk, as they are only legal on a state level, not federally. Cannabis-related businesses are not able to accept credit cards and can only accept debit. Even then, there are ongoing monitoring and reporting requirements for cannabis-related businesses to accept debit cards.
Kindly note that these given items are not the only ones that use high-risk merchant accounts. Other industries such as pharmacies, online dating, and multi-level marketing companies may be considered high-risk.
To wrap everything up, understanding high-risk merchant accounts is crucial for businesses that are declined by traditional payment processors. These accounts provide solutions and are equipped with built-in fraud prevention and chargeback management tools, which are extremely critical for those that are in high-risk industries.
If you operate a high-risk business, keep in mind that understanding high-risk merchant accounts, and partnering with a trusted high-risk merchant account provider like Southwest Merchant Services will be your friend in order to protect your business from potential chargebacks and fraud.
If you are one of them, talk to us now and we'd be very happy to assist you. We know the hang-ups that can arise for high-risk merchants and are here to be your liaison as you grow your business.
Give us a call at (619) 251-8000, or click here to contact us today! You can also follow us on our Instagram and TikTok to learn more about how we can help your business grow and improve its payment processing capabilities.
Schedule Your Initial Consultation
"Very Satisfied"
Having just set up our account, I found the help and service exceptional. One often hears of the uncaring bank personal that hides behind voice mail and seldom returns calls, our experience was the opposite. Start to finish 4 days from when I talked with Andy to arrange credit card processing to everything from Southwest Merchant Services being set up. Very satisfied.
more payment processing solutions
Discover Your Options
While they may appear to address the banking challenges faced by cannabis entrepreneurs, it is crucial to approach them with caution. This blog delves into the risks associated with cashless ATMs and provides a detailed due diligence guide to safeguard your dispensary's operations.

Shield your business from chargebacks and fraudulent transactions with Southwest Merchant Service. Discover effective strategies to prevent financial setbacks and maintain customer trust.