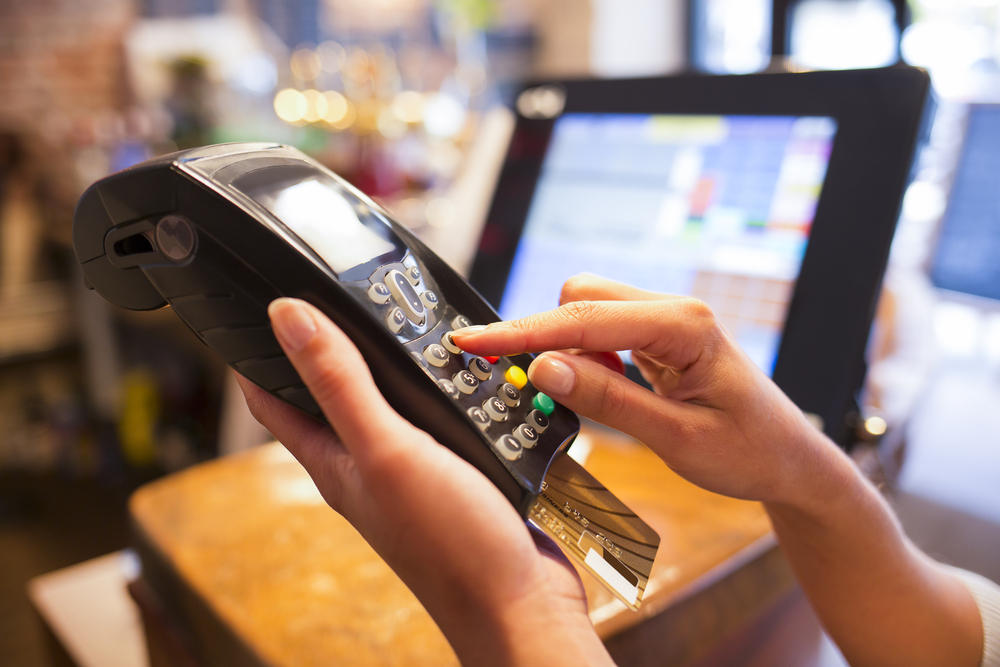 5 Payment Processor Questions Your Business Needs to Ask
Are you thinking about getting payment technology for your business? Shopping for payment technology is no easy task. How do you know which is the best choice for your company? If you're looking for a reliable payment processor, you'll be happy to know that we've gathered the top trends, compliance concerns, and tools that will help you make the best choice. In today's blog, we will highlight 5 payment processor questions your business needs to ask.
1. What's the Strongest Trend in Payment Processing?
Just as with almost every industry, customer satisfaction and convenience are the top concerns regarding payment processing. Customers want to make payments quickly and effortlessly—no matter what type of business they're interacting with. This is why it's important that your company offers multiple payment channels to its consumers. Online payments are huge, so you should make sure your online payment system is easy to navigate and friction-free.
2. What New Technologies are Available in Payment Processing?
Recently, consumers have been using digital communication options for personal connections. Payment processors now offer customers options to send payment reminders, billing statements, and more to clients via text messaging and email. This will also allow your company to stay connected with its customers! It's a win-win!
3. How can Payment Processors Reduce Risk and Cost? How Can They Monitor Compliance?
Adhering to compliance can be really time-consuming. However, with good payment technology, you can remain compliant AND cut the time and cost of it significantly. The main compliance concerns you should be aware of include:
PCI Compliance – PCI compliance for credit card payments can be really expensive. Payment processors should be able to greatly reduce the scope of your business's need to comply. This accomplishes both at once—reducing risk in your business AND bringing down the costs of the audits plus other associated expenses.

Regulation E

– Regulation E is the regulation within the Electronic Funds Transfer Act (EFTA) which states what EFT compliance is required according to the act. When taking EFTs, you will be required to:
♦ Gain proper authorization from consumers
♦ Provide payment receipt
♦ & more
4. How Can You Use Text and Email to Reduce Costs?
Payment processors should help you reduce costs in other alternate areas of your business beyond compliance. They should offer tools that make life easier for your employees by simplifying payment workflows and decreasing the costs of things like paper letters that get sent to consumers. Text and email can help you reduce costs by:
Reducing mail costs
Simplifying training
Reducing chargeback
5. How Will Texting be Used with Payment Processing Moving Forward?
Texting will be used a lot more frequently for payments as technology advances. It is currently being used to send payment requests directly to customers' phones, but companies are starting to also use texting to remind customers of upcoming payments as well. Since people are significantly more likely to open a text rather than an email, more companies are seeing the fruits of this option.
Shopping around for the right payment processor can be an overwhelming task. But by asking the right questions, you can easily determine which one matches the needs of your business best. We hope these 5 payment processor questions your business needs to ask helped! A payment processor system makes for happy customers, increases sales potential, and streamlines business transactions. Need help getting started? Southwest Merchant Services is here to help! Give us a call at (619) 251-8000, or click here to contact us today!
Schedule Your Initial Consultation
"Very Satisfied"
Having just set up our account, I found the help and service exceptional. One often hears of the uncaring bank personal that hides behind voice mail and seldom returns calls, our experience was the opposite. Start to finish 4 days from when I talked with Andy to arrange credit card processing to everything from Southwest Merchant Services being set up. Very satisfied.
more payment processing solutions
Discover Your Options
While they may appear to address the banking challenges faced by cannabis entrepreneurs, it is crucial to approach them with caution. This blog delves into the risks associated with cashless ATMs and provides a detailed due diligence guide to safeguard your dispensary's operations.

Shield your business from chargebacks and fraudulent transactions with Southwest Merchant Service. Discover effective strategies to prevent financial setbacks and maintain customer trust.