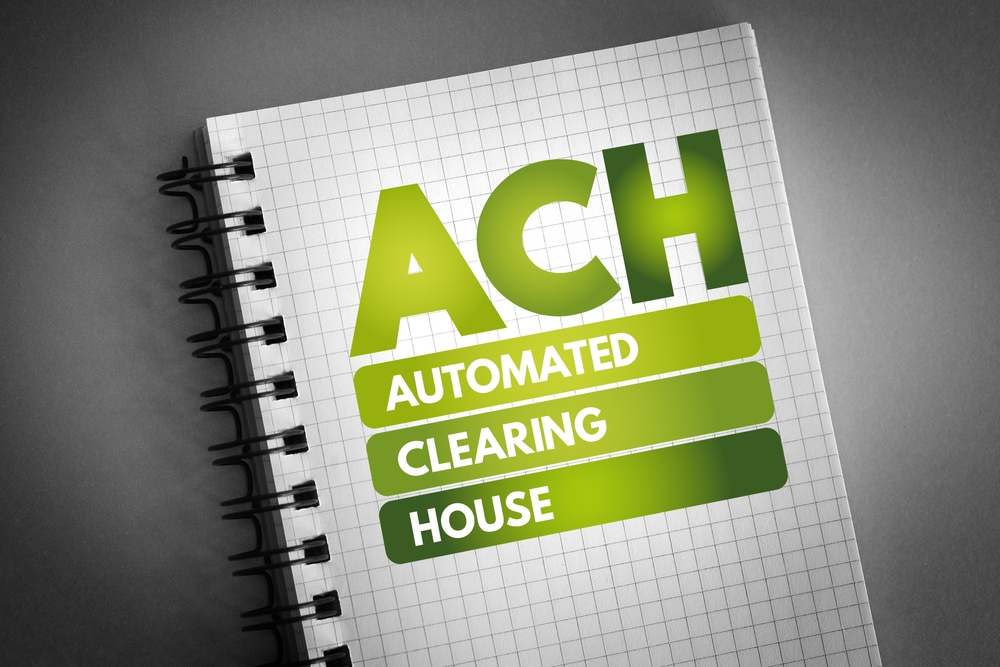 Tips and Essentials about ACH Payment Processing
What is ACH Payment Processing?
ACH (Automated Clearing House) payment processing allows businesses to accept payments from customers who wish to pay via direct debit.
The automated clearing house processes "batches" of debit card transactions and deposits the funds into the business account within a few days.
ACH payment processing is also known as direct debit payment processing and is an alternative to payments made via credit card.
Why Should my Business Accept ACH Payments?
ACH payment processing is yet another way for customers to pay your business.
Customers who don't have credit cards might want to use the ACH option to buy from you. If you offer a direct debit option for these customers, you give them the ability to purchase quickly, easily, and securely.
If you provide your customers the flexibility to pay how they want, it will encourage those customers to buy from your business in the future.
ACH Payment Processing: Terms You Need to Know
ABA Routing Number
The American Banker's Association (ABA) routing number is the 9-digit number on the bottom of checks. This number identifies which bank the check is from.
Authorization Code
An authorization code is the response code from the issuing bank returned to the business at the time of authorization.
Authorization Fee
An authorization fee is also known as a transaction fee. It is the amount charged to a merchant account each time the payment processor communicates with the authorizing network.
Merchant Account
Your merchant services provider may be able to help with direct debit payments if you are already configured to accept credit card payments. (hint: Southwest Merchant Services offers both!).
Difference Between Credit Card Payments vs. ACH Payments
ACH Payments
ACH payments are directly debited from a customer's bank account. An easy way to think about direct debit payments is to consider them electronic checks.
Customers can use ACH payment processing to pay via their checking or savings accounts, and once the money is in your business account, you don't have to worry about any chargeback fees or bounced checks.
Direct debit payment processing is less expensive than credit card processing. ACH only takes a flat fee instead of taking a fixed rate plus a percentage of each transaction (like credit card processing does). The flat fees for both are usually around the same amount.
Over time, the savings in fees can save businesses hundreds if not thousands of dollars a year.
Credit Card Payments
Credit card payments are more common than ACH payments. Nearly everyone has a credit card, and most people use their cards to shop online.
Credit cards have familiarity in their favor, but they're also easier to use from a customer standpoint.
It's simple for a customer to pull out their credit cards and enter the numbers at checkout. With direct debit payments, the customer must input the routing number and their bank account number to make a purchase.
However, the fees associated with credit cards can be high depending on the credit card type.
It's wise for businesses to offer both credit card and ACH payment options to customers for ease and convenience.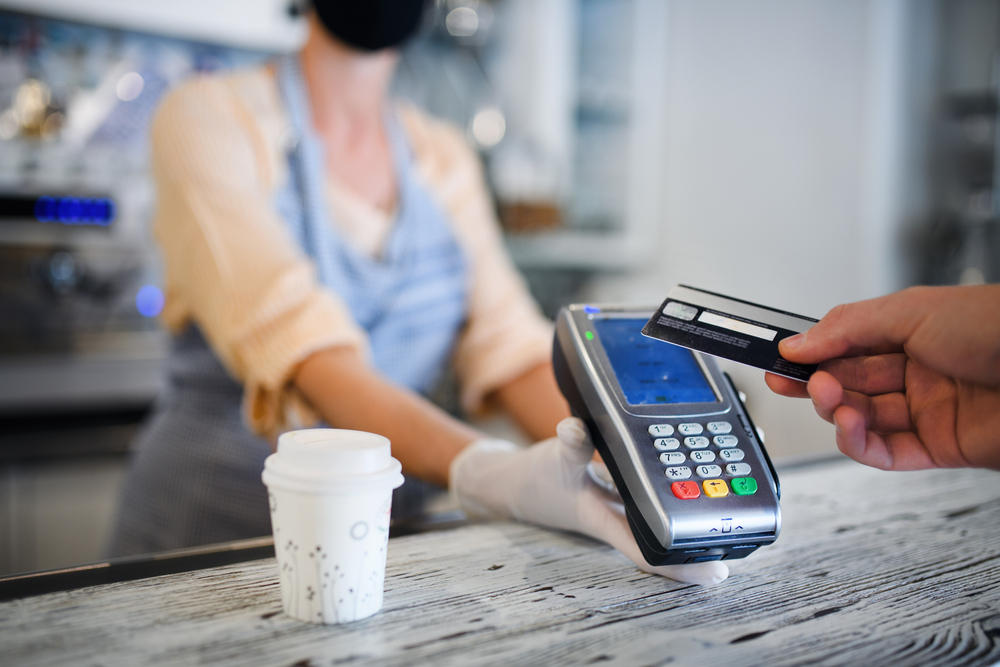 Advantages of ACH Payment Processing
Increasing in Popularity
In the recent past, the Automated Clearing House has processed nearly $10 billion in direct debit payments in just one quarter. In the coming months and years, this number is only set to rise. Your business can take advantage of this trend by offering ACH payments to your customers!
Lower Transaction Fees
With ACH direct debit payments, there is only a flat fee associated with each transaction. This is different from credit card payments, which normally charge a percentage and a flat fee per transaction. The difference could mean extra hundreds or thousands of dollars!
Customers change their credit cards more frequently than they change banks. Because of this, your business receives fewer bounced payments and can process payments, online purchases, membership fees, and event tickets more quickly.
Recurring Payments
With ACH payment processing, you can set up recurring payments that are directly debited from your customer's bank accounts. If you would like to boost your customer's retention rates, allowing them to set up recurring payments automatically is very helpful. As long as a customer doesn't cancel the recurring debit, your business has retained that customer.
Security
Many people might be hesitant about submitting their bank account number online, but the process is actually quite secure. ACH payment processing uses encryption to essentially jumble the bank account numbers, keeping the info safe from hackers.
Reach Customers Without Credit Cards
Not every single customer carries a credit card. And while some of these customers will simply send a check to your business, you can give them the opportunity to pay easily online by offering them an ACH payment processing option.
Drawbacks of ACH Payment Processing
Customer Hesitancy
Many customers are wary about using their bank account numbers, even though many will freely input their credit card numbers online to make purchases.
Customers don't know that ACH payment processing is just as secure if not more secure than credit card payment processing (and it's infinitely safer than sending a physical check in the mail!).
Intimidating Process
Putting their credit card numbers on a checkout form is familiar to most people. Few people know their bank account numbers off the top of their heads, and even fewer know their bank's routing number.
A simple way to ease customers into the process of using ACH direct debit is to show them how! You can include an image of a sample check on your checkout that shows customers where the bank account and routing numbers are.
Lack of Real-Time Transparency
If the customer inputs incorrect information or if there are insufficient funds in the account, it can take anywhere between three and forty-five days to return or decline a transaction. This creates a lag in transparency for businesses.
Unfortunately, there isn't really a solution for this particular problem. Businesses should act as if all ACH payments are in a "pending" stage until the funds are deposited into the account.
Educating Customers About ACH Payment Processing
Why Educate Customers About ACH Payment Processing?
Customers aren't likely to use an ACH direct debit process unless they are assured of its security and know how to use it.
If your business doesn't tell customers about this easy-to-use payment method, they're probably going to use a credit card. And while this is still an excellent way to receive payments, your business can save money in fees if you can convince customers to use ACH payment processing.
How to Educate Customers About ACH Payment Processing?
You can let customers know about the basics of direct debit right on your checkout screen. You can place an image of a check and show where the routing and bank account numbers are that customers will need to send a payment to your business.
You can also send out newsletters and emails letting customers know that you offer another convenient payment method. 
Need help getting started with ACH Payment Processing? Southwest Merchant Systems can help! Give us a call at (619) 251-8000 or click here to contact us today!
Schedule Your Initial Consultation
"Very Satisfied"
Having just set up our account, I found the help and service exceptional. One often hears of the uncaring bank personal that hides behind voice mail and seldom returns calls, our experience was the opposite. Start to finish 4 days from when I talked with Andy to arrange credit card processing to everything from Southwest Merchant Services being set up. Very satisfied.
more payment processing solutions
Discover Your Options
While they may appear to address the banking challenges faced by cannabis entrepreneurs, it is crucial to approach them with caution. This blog delves into the risks associated with cashless ATMs and provides a detailed due diligence guide to safeguard your dispensary's operations.

Shield your business from chargebacks and fraudulent transactions with Southwest Merchant Service. Discover effective strategies to prevent financial setbacks and maintain customer trust.