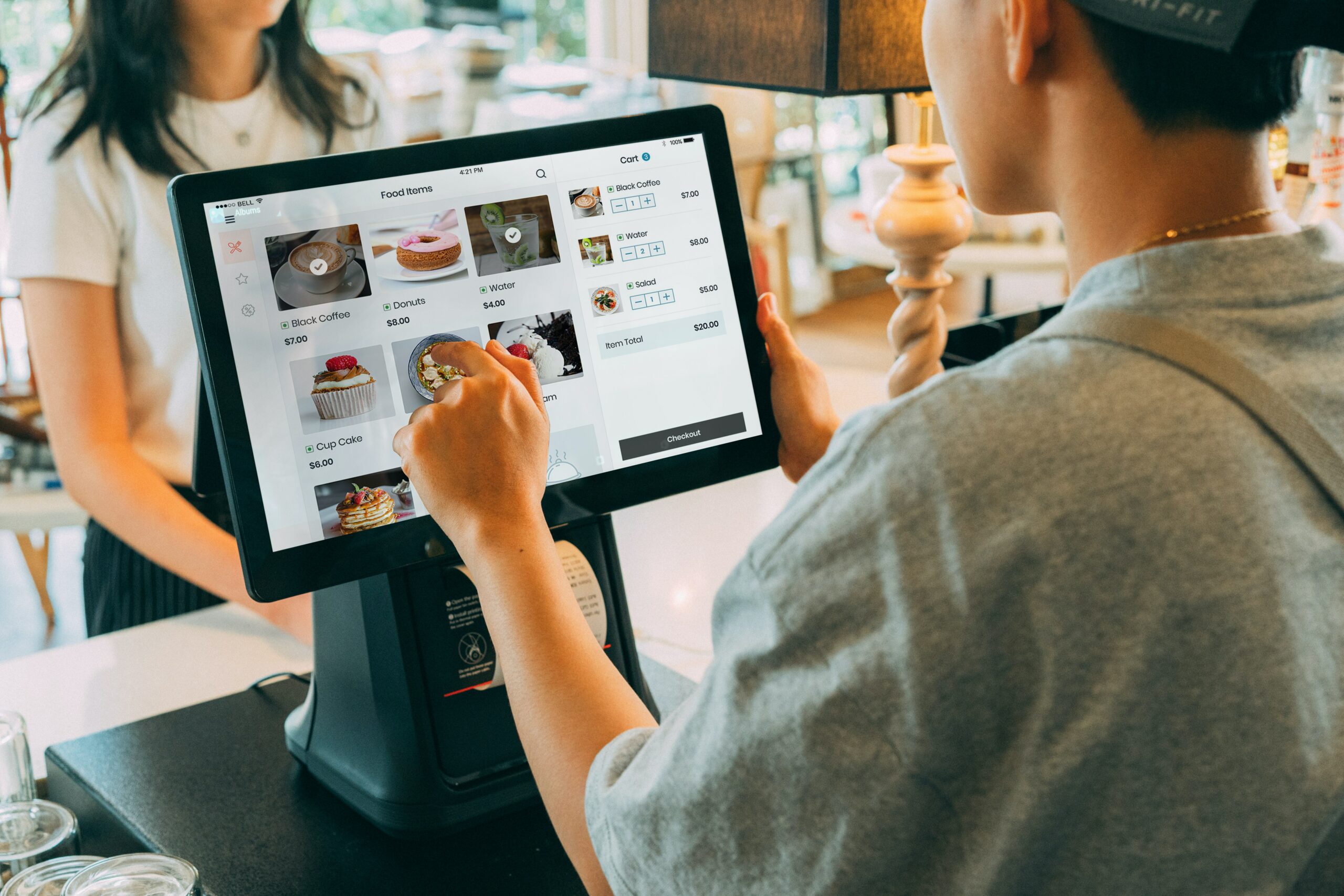 How Revel Systems POS Solutions Can Help Your Business
In a world filled with economic challenges, businesses, particularly in the restaurant industry, are feeling the heat. Moreover, inflation, staffing shortages, and changing consumer preferences have created hurdles that require innovative solutions. However, it's not all doom and gloom. Many businesses have found success by harnessing the power of technology.
At Southwest Merchant Services, we understand the importance of adaptable solutions, and that's where Revel shines among other  POS platforms. With its user-friendly interface and efficient features, it's not just a point-of-sale system. Hence, it's a tool for boosting your business in the face of adversity.
Streamlining Operations with Self-Service Options
To start, one effective way to increase profits is by maximizing table turnover. Revel has a feature called SmartOrder, a contactless order-and-pay solution, that empowers diners to complete transactions from their mobile devices. Furthermore, this feature not only reduces labor costs but also boosts average bill sizes. By providing guests with a seamless, self-service experience, your staff can focus on delivering exceptional service while reducing the need for front-of-house roles.
Embracing Self-Service Kiosks
Furthermore, Revel offers self-service kiosks are another game-changer for restaurants looking to enhance their finances. These kiosks shorten order-processing time, eliminate order entry and cashier roles, and ultimately improve the customer experience. With that, it's a win-win situation that reduces staffing needs and keeps your guests coming back for more.
Efficiency through Mobile and Contactless Solutions
Moreover, Revel understands the importance of adapting to the latest trends in technology. With that, Revel's mobile and contactless order-taking capability, integrated third-party orders, and paperless kitchen operations save both time and money. Revel can digitize orders and sync them seamlessly with kitchen displays. With that, your staff can manage orders more efficiently, resulting in a smoother operation.
Boosting Marketing and Loyalty
Loyalty programs are a proven way to increase guest spend and visit frequency. When integrated with Revel's POS, you can harness customer data to create personalized rewards programs and targeted marketing campaigns. With real-time data and insightful reports, you can fine-tune your offerings, keeping your customers engaged and revenues on the rise.
At Southwest Merchant Services, we believe in leveraging technology to overcome industry challenges and discover new opportunities. Whether you're already implementing these strategies or exploring new ideas for your business, investing in the right technology can be a game-changer. Let us help you navigate the ever-changing landscape of commerce and turn challenges into victories.
Ready to supercharge your business with innovative POS solutions? Contact Southwest Merchant Services today and discover how we can transform your operations! Follow us: Instagram and Tiktok.
Schedule Your Initial Consultation
"Very Satisfied"
Having just set up our account, I found the help and service exceptional. One often hears of the uncaring bank personal that hides behind voice mail and seldom returns calls, our experience was the opposite. Start to finish 4 days from when I talked with Andy to arrange credit card processing to everything from Southwest Merchant Services being set up. Very satisfied.
more payment processing solutions
Discover Your Options
In the world of business, a merchant account is your gateway to seamless payment processing. Find out why it's a game-changer, offering security, customer satisfaction, and better money management. Choose your provider wisely and unlock the potential of your business.

The journey from clunky cash registers to sleek Point of Sale (POS) systems is remarkable. This blog delves into the history of payment systems and technology, the importance of keeping up with evolving payment technology, and factors to consider when choosing a POS system. Explore the future of payment technology and enhance your payment solutions with Southwest Merchant Services.