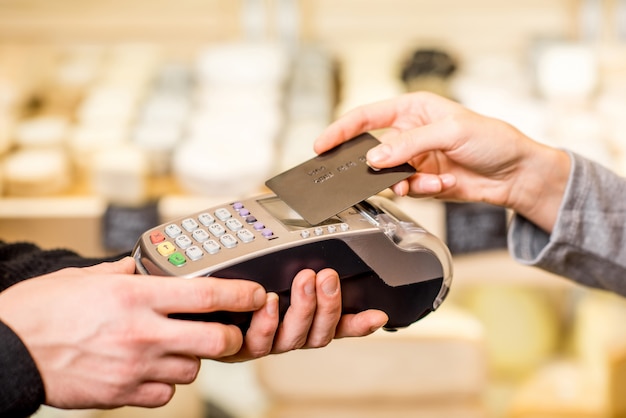 Is Using PayPal The Right Choice For Your Business?
Are you a business owner who's running and growing a successful business? Are you using PayPal as your payment processing solution for that successful business? Have you asked yourself, is using PayPal the right choice for your business?
According to a report made by Statista, as of Q4 2020, PayPal had 377 million active registered accounts worldwide. That includes both personal and business accounts. In other words, there are a lot of business owners who choose to use PayPal as their payment processing solution for their business. And now, the question is why? Why do these business owners choose to have PayPal as their payment processing solution for their business?
According to our research, here are some reasons that we have found online as to why business owners use PayPal for their business:
Easy setup

We can all agree that PayPal's interface is user-friendly, making it a popular choice for someone who may not have a lot of technical knowledge. All you need to do is download the app, register, and poof! You now have a payment solution.

Promises Low Transaction Fees

What makes them more appealing to some business owners is PayPal's transaction fees are relatively low compared to other payment processing solutions. Therefore, those business owners who are looking to save money choose PayPal as their payment solution. However, do you really think that you will still be saving money in the long run? We'll discuss it more later as we go through this topic.

Promises security

According to our online research, PayPal uses advanced security measures to protect user information and prevent fraud. Again, we'll tell you our insights as we go along this topic so keep on reading.

Accepts International Payments

Therefore, those businesses especially the ones in e-commerce allow them to easily accept payments from customers around the globe, without having a sweat about currency conversions or other complications. And lastly;

Integration With Other Platforms

According to our online research, PayPal can be integrated with various e-commerce platforms, like Shopify, making it easy for them to accept payments on their websites.
With all these, you may start to think that it isn't bad to have PayPal as your payment solution. We are not saying that it is a bad choice but rather, we would like to enlighten you that it isn't just your choice as a business owner.
Using PayPal has its place, it is okay to send payments to a friend or use it as your payment solution when you're just getting started with your business. We understand that as you start to set up your business there are factors and costs that you have to consider, and saving would be your first priority.
With that in mind, we tend to overlook some important details since we are mostly focusing on what's free or what we think is readily available. As a result, there are things that business owners are not aware of or may not be aware of.
The Threshold

It may sound like a random title of an action movie but it isn't. But rather, it is one of the facts that you have to know about PayPal. As you start to grow your business, you also start to process or receive up to thousands of dollars on your account. But are you aware that they have a regular volume per month that you can process in your business?

With that, if your business handles or starts to handle larger transactions such as more than $10k/month in credit card transactions, PayPal isn't going to be your best buddy. This huge amount of transaction could trigger a review of your account and if they've determined that your account poses a higher level of risk, the worst case scenario is they will place a hold on your funds until they finish the review.

So if you're only using Paypal, it means it will cause delays in receiving your payments. It can be frustrating not only to you but also to your customers for the inconvenience that they'd have.

High Fees

Is the percentage rate that you pay to accept credit card transactions through PayPal. For small business owners who are based in the US, using PayPal as your standard credit/debit card as digital payments would cost you 3.49%+$0.49 per sale (PayPal Checkout/PayPal Credit). While accepting Online Credit/Debit Sales (Standard Credit & Debit Card Payments) costs 2.99%+$0.49 per sale.

As you can see, the percentage or fee to process a transaction costs more than your transaction with a merchant account. Therefore, whether you are processing a $10 transaction or a thousand-dollar transaction it will still be the flat rate fee that you will pay with PayPal.

Poor Customer Service

While some customers had a positive experience dealing with PayPal's customer service. And there are some who have reported difficulties in getting support. As a result, this can be frustrating for business owners when issues arise. Others waited for long periods on hold. While others are left with their issue unresolved. Given the fact that they spoke with multiple representatives.

Additionally, there have been complaints about them being unresponsive or unhelpful in terms of resolving disputes or processing chargebacks. As a result, it can be a major drawback for a business owner. Especially to those who rely on PayPal as their primary payment solution. As it may lead to lost of sales, delayed payments, and other issues that can negatively impact the operations

Risk of Frozen Funds

PayPal has been known to hold payments for various reasons, such as suspicious activity or disputes. With this, it can be a problem for businesses that rely on timely payment processing. Worst comes to worst, lock you out of your own account. They could even tie up your money for 6 months, 9 months, or even longer.

The bottom line is, you do not have absolute control over some changes in the terms of service. Either PayPal is going to decide to approve your business or permanently shut down your account.
With all these, you will now understand the risks of making PayPal your main payment solution for your business. We aim to enlighten all business owners. So they can start implementing a more reliable and solid payment processing solution for their business.
That is one reason why Southwest Merchant Services is here for you. We'd give you all honest opinions on what your business needs, and which equipment is good for you. You can ask us any questions about payment solutions for your business. All you have to do is just to reach out to us by going to this link.
Please follow our social media accounts to get the latest news and updates: Instagram and Tiktok
Schedule Your Initial Consultation
"Very Satisfied"
Having just set up our account, I found the help and service exceptional. One often hears of the uncaring bank personal that hides behind voice mail and seldom returns calls, our experience was the opposite. Start to finish 4 days from when I talked with Andy to arrange credit card processing to everything from Southwest Merchant Services being set up. Very satisfied.
more payment processing solutions
Discover Your Options
While they may appear to address the banking challenges faced by cannabis entrepreneurs, it is crucial to approach them with caution. This blog delves into the risks associated with cashless ATMs and provides a detailed due diligence guide to safeguard your dispensary's operations.

Shield your business from chargebacks and fraudulent transactions with Southwest Merchant Service. Discover effective strategies to prevent financial setbacks and maintain customer trust.