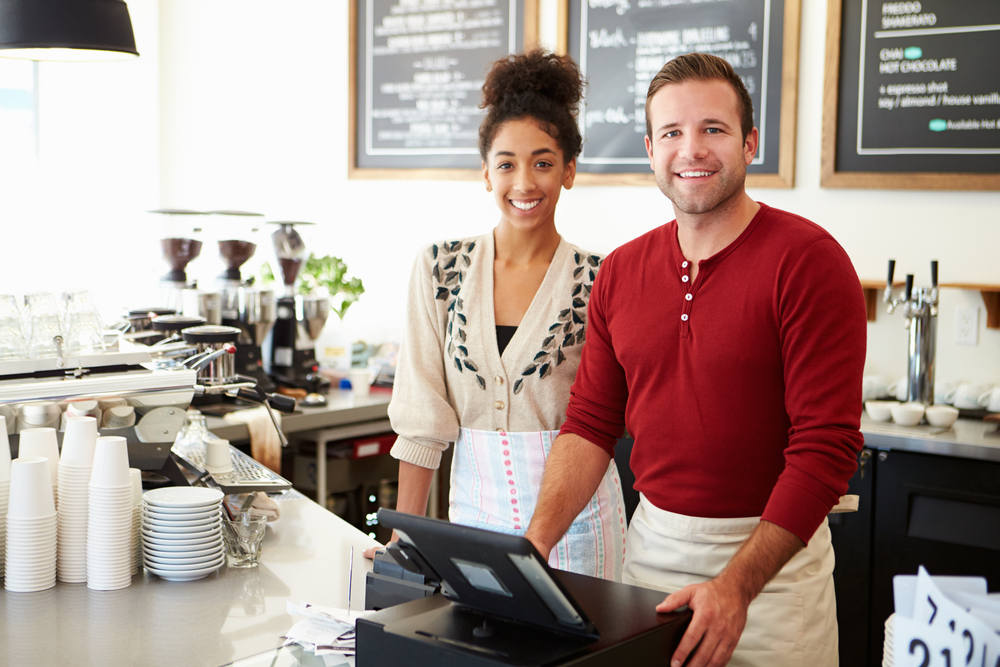 Addmi: The Ultimate Point-of-Sale System
Every business needs a POS system, and choosing the right one for your business can be an overwhelming task. Luckily, we have the ultimate POS system for you: Addmi. We're happy to share a new point-of-sale system we've been working with whose time has come!
The Ultimate QR-Code Ordering System
Pioneers in the QR-code ordering world, Addmi POS offers free QR-code (do-it-yourself) ordering, free online ordering, free in-house delivery configuration, and an easy-to-use front-of-house experience for users. Having been in business for ten years, we've seen that the majority of issues that affect POS systems are:
 Network-related issues
 Hardware issues—notably card swipers.
By moving to a QR-code-based ordering system, you eliminate almost all hardware issues; your guests are carrying the point of sale with them in their pocket, and they're responsible for its upkeep! The strain on your network is almost entirely eliminated as they operate over LTE! Your guests are also well-conditioned to QR codes as their popularity exploded during the height of the pandemic.
What if everyone orders all at once?
Wait-time strategies are customizable to ensure you never end up overwhelmed by a swarm of orders coming in at once and help manage your guests' expectations by text and notify them when their orders are ready to be picked up or en route for delivery.
What if I want my guests to engage with the bar staff?
Addmi POS can create pre-auth tabs—even when using Square as your card processor—so that you can maintain that interaction at your bar with a front-of-house POS operating on an iPad or iPad Mini.
Addmi has Partnered with Uber Eats
Addmi recently partnered with Uber Eats to directly integrate Uber Eats into the POS at a total cost of 10%! Consider that other apps are adding up to 30 percent for integrations! That means:
Orders are displayed on your POS or ADS tablets
There is no need for extra tablets to receive and manage delivery orders
Your inventory settings are respected for delivery orders
Delivery orders are included in your reports
You can collect customer data
Your prices stay the same
Addmi lets you keep more profit on your delivery orders, and that's the clear value in choosing Addmi with Uber Direct!
Addmi Offers Endless Possibilities
Do you have a club or other loyalty program you'd like to manage better, and that has subscription payments? Addmi can handle your memberships at multiple levels while also managing flashy email campaigns from the same back end. In addition, Addmi's companion ticketing app makes creating events, marketing events, and ticketing at events a snap—scan your QR code at the door with an iPhone—and you're able to manage all this in the same system you manage your front-of-house point of sale.
We love to consolidate systems, so when there's an opportunity to blend your events system into your POS without losing any of the functionality of either, we have to share it with you! The best part is that you can enjoy all this while also saving money!
Addmi Offers Low Transaction Fees
Addmi's only cost is a 15-cent in-person transaction fee, or 30-cent online transaction fee, which can be passed on to your guests, leaving your point-of-sale system running entirely at no cost to you. No monthly fees and no contracts, and compatible with several merchant card processors we can set up for you, including Square.
Let's Get Started!
If you'd like to sign up for a free account today, simply click here to get started! Feel free to reach out to us today for a demo of the system by clicking here or calling us at (619) 251-8000. We look forward to working with you and wish you continued success in 2023.
Schedule Your Initial Consultation
"Very Satisfied"
Having just set up our account, I found the help and service exceptional. One often hears of the uncaring bank personal that hides behind voice mail and seldom returns calls, our experience was the opposite. Start to finish 4 days from when I talked with Andy to arrange credit card processing to everything from Southwest Merchant Services being set up. Very satisfied.
more payment processing solutions
Discover Your Options
While they may appear to address the banking challenges faced by cannabis entrepreneurs, it is crucial to approach them with caution. This blog delves into the risks associated with cashless ATMs and provides a detailed due diligence guide to safeguard your dispensary's operations.

Shield your business from chargebacks and fraudulent transactions with Southwest Merchant Service. Discover effective strategies to prevent financial setbacks and maintain customer trust.