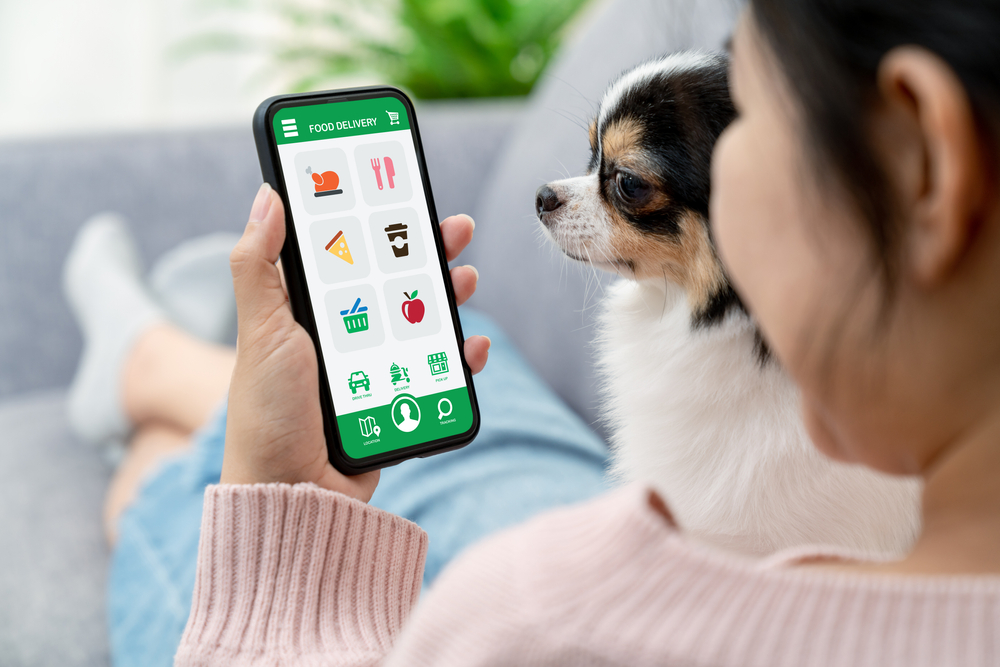 How Addmi Can Take Your Online Orders to The Next Level
Technology is constantly changing the way we do business. With new advancements and tools, business owners can advance their businesses and grow them faster than ever. This is especially true when it comes to companies dealing with online transactions. Our latest blog will cover a fantastic online business tool, Addmi. Addmi is a software solution that can help companies streamline their operations. While Addmi can support a wide variety of online shops, this article will primarily focus on how it benefits restaurants and online ordering. If you're a restauranteur looking to take your business to the next level, read on to see how it can help you.
Better Customer Experience
If you're looking to create a better customer experience for your clients, Addmi is the tool for you. Addmi allows for better customer service experiences by offering easier checkouts, faster order processing times, and flexible order features. With Addmi, your guests can easily place their orders without going through the ordeal of downloading any apps or creating a profile. All they need to do is visit your website, place their orders, check out, and voila! And what's more, with their QR feature, customers can enjoy contactless ordering, which is perfect if you want to integrate Addmi's in-house ordering system. Addmi's flexible order feature is a fantastic tool that allows customers to customize their orders for curbside pickups, scheduled orders, or delivery. And once their order is ready, let them know with a simple text. Give your customers what they want with the help of Addmi.
Better In-house Operations
Addmi is a great tool to boost and step up your customer service. Additionally, it is exceptional at streamlining your in-house operations. Addmi helps businesses stay on top of their guests' demands by keeping track of incoming orders and providing detailed consumer reports. Their kitchen display systems allow you to see when an order comes in, so you never miss an order. Addmi's consumer report feature is a remarkable tool that can help you to get to know your customers better. It will help you better understand your business's strengths and weaknesses, allowing you to maximize your business's potential. Stay organized and on top of your customer's demands with Addmi.
Marketing Features
Addmi helps businesses grow by offering a better customer ordering experience and a more streamlined in-house operation. It also helps businesses grow by providing several helpful marketing features. Addmi's added marketing features include an automated loyalty program, a built-in email marketing feature, and a membership platform. Addmi's automated loyalty program is a great incentive for your customers to keep ordering from you. It is customizable on your end, so you can set it up however you want and make it worthwhile. Addmi's built-in email marketing feature helps create effective marketing campaigns that keep your customers coming back for more. Its membership platform allows for a more personalized experience, which leaves your customer feeling appreciated and wanting to continue supporting your business. Addmi's membership platform includes special membership pricing, free items on special occasions, and more. Boost your revenue with Addmi's advanced marketing features.
Integrating Addmi to Your Business 
Addmi is a fully-integrated software that can do wonders for your online ordering system. It can boost your sales by creating a more positive customer service experience, modernizing your operations, and enhancing your marketing efforts. For more information or to get started, reach out to one of our experts here at Southwest Merchant Services. Our team is fully equipped to answer any of your questions and help you set up your system with ease. Call us at (619) 251-8000 or click here to contact us today!
Schedule Your Initial Consultation
"Very Satisfied"
Having just set up our account, I found the help and service exceptional. One often hears of the uncaring bank personal that hides behind voice mail and seldom returns calls, our experience was the opposite. Start to finish 4 days from when I talked with Andy to arrange credit card processing to everything from Southwest Merchant Services being set up. Very satisfied.
more payment processing solutions
Discover Your Options
While they may appear to address the banking challenges faced by cannabis entrepreneurs, it is crucial to approach them with caution. This blog delves into the risks associated with cashless ATMs and provides a detailed due diligence guide to safeguard your dispensary's operations.

Shield your business from chargebacks and fraudulent transactions with Southwest Merchant Service. Discover effective strategies to prevent financial setbacks and maintain customer trust.