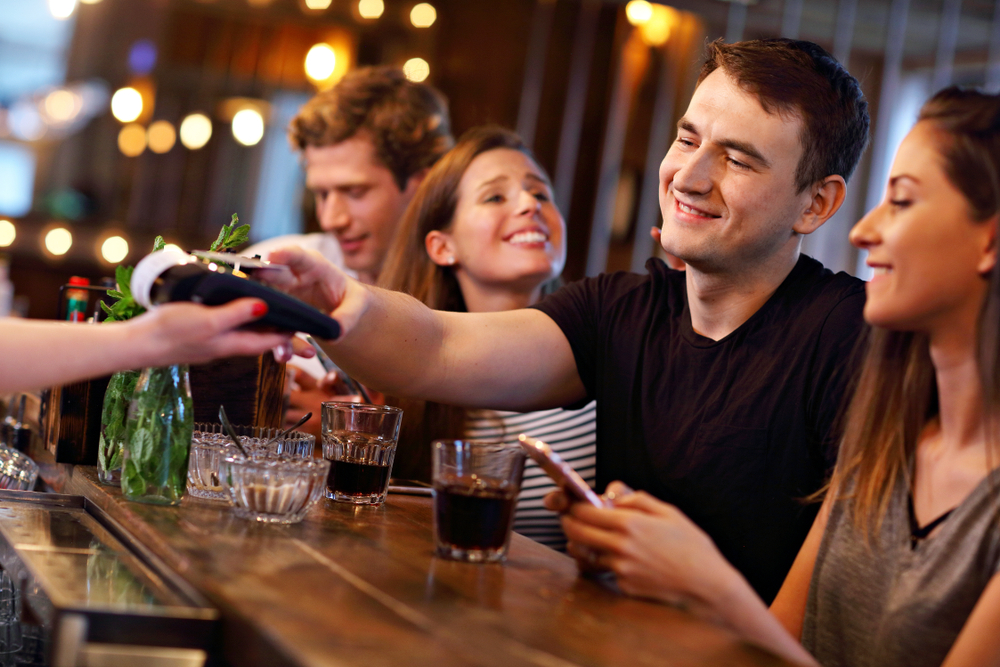 5 Key Features You Need for Your Bar POS System
Want to increase your business without having to put in extra work? A reliable POS system makes running your business easier by helping you better manage your sales, inventory, and staff. But most importantly, it can help you deliver a flawless customer experience that will keep them wanting to come back. While all businesses would benefit from a POS system, the fast-paced environment of bars make them especially beneficial! That's why in today's blog, we'll be going over 5 key features you need for your bar POS system and why it's a vital element for this industry.
1. Liquor & Bar Inventory Management
How much food do you have on hand? Are you running out of liquor? What are your profit margins? Having this type of knowledge at your disposal is essential when running your business. That's why inventory management is one of the most vital features a good bar POS system has to offer. Most quality POS systems feature real-time inventory control software that lets you know how much inventory you have at hand at the moment. These programs and APIs enable you to track your liquor inventory, suppliers, and prices all independently. This makes it super easy to know what to reorder and when. You won't have to spend hours manually updating a spreadsheet. Simply check your system for all the inventory management features you need.
2. Payment Preauthorization
Payment pre authorization allows bartenders to swipe a customer's credit/debit card and securely save these details as their bar tab. With this, the bartender can verify whether the card is real and has sufficient funds to pay the bill. This is essential since credit card frauds are on the rise.
By going with a bar POS system that uses payment processing that allows preauthorization of credit and debit cards, you can prevent the following from affecting your business:
Fake cards
Stolen cards
Unpaid checks
3. Order Customization
No bar is the same. Maybe you've created a unique cocktail for your menu? Maybe you have something that no one serves in town, so you need a bar POS system that is fully customized to your unique needs. Your system could allow you to customize various drink combinations your guest may request. In addition, your bar POS system will be able to handle large volumes of orders without any delay!
4. Easy Menu Management
Happy Hour? Holiday themed-cocktails? Limited-time fun drinks? You may find yourself needing to change your menu every now and then. That's why it's important to choose a POS system that allows you to easily make changes to your menu in real-time from anywhere. You'll need a system that can keep up with your happy hour menu and seasonal menu changes, along with inventory changes from week to week or day to day. While searching for the ideal POS system, we recommend paying attention to the details. If a POS system takes more than 5 minutes to update the menu item or needs to reboot to do so, stay away from it. Modern POS systems do things instantly and have simple interfaces that make it incredibly easy to make adjustments.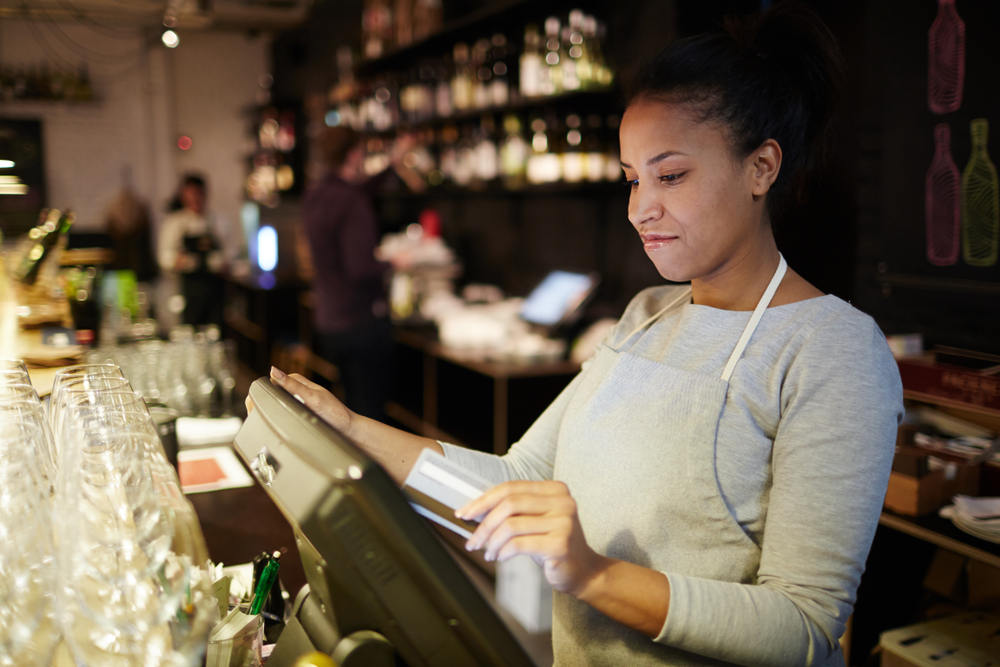 5. Cloud Technology
In this fast-paced world we live in, you need a solution that can be accessed anywhere at any time. Your POS system should be designed to scale as your business grows. If this is something you're looking for, you will need a POS system powered by cloud technology. Benefits cloud-based POS systems offer include:
Real-time updates about inventory
You can easily retrieve data from any device
Employees can check and update their schedules effortlessly
You can improve customer experiences by offering multiple payment options
The Best Bar POS System for Your Business
Running a bar is not easy, and the last thing you want to do is waste time and effort on tedious tasks that can easily be done on a POS system. To improve your customer's experience and make the managing of your business easier, a good POS system will do wonders for you. We hope this blog helps you see the top key features you need for your bar POS system. To get the best system based on your type of business, contact Southwest Merchant Services. We can help your bar run smoother than ever with a POS system that is customized to your exact needs! Give us a call at (619) 251-8000 today!
Schedule Your Initial Consultation
"Very Satisfied"
Having just set up our account, I found the help and service exceptional. One often hears of the uncaring bank personal that hides behind voice mail and seldom returns calls, our experience was the opposite. Start to finish 4 days from when I talked with Andy to arrange credit card processing to everything from Southwest Merchant Services being set up. Very satisfied.
more payment processing solutions
Discover Your Options
While they may appear to address the banking challenges faced by cannabis entrepreneurs, it is crucial to approach them with caution. This blog delves into the risks associated with cashless ATMs and provides a detailed due diligence guide to safeguard your dispensary's operations.

Shield your business from chargebacks and fraudulent transactions with Southwest Merchant Service. Discover effective strategies to prevent financial setbacks and maintain customer trust.