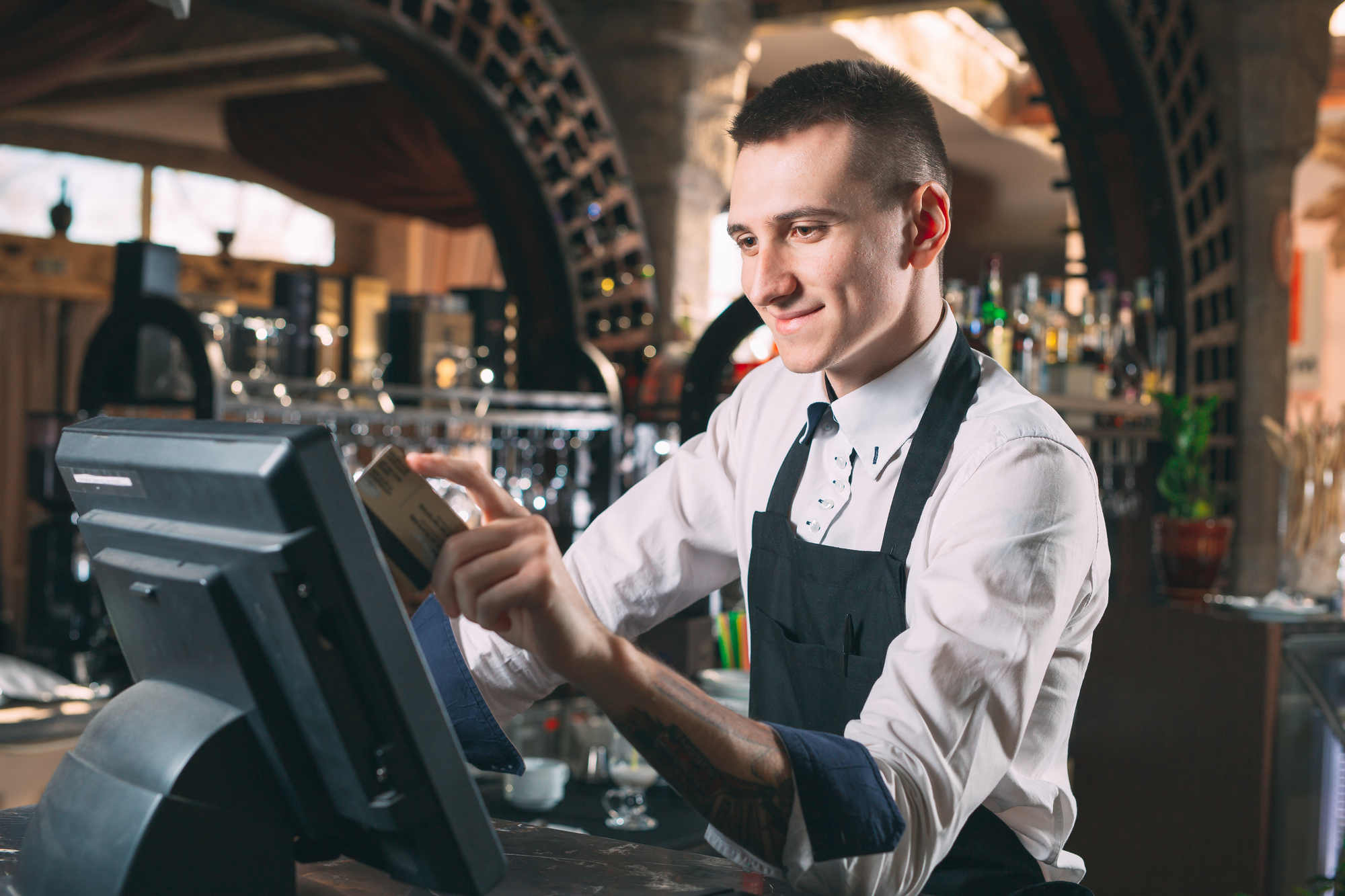 How Does a POS System Work?
How to Choose the best POS System
Businesses have many moving parts that need to be aligned to be successful. From controlling the product or service to managing employees to marketing and sales, there is always something that needs to be done. One crucial factor in a successful business is increasing sales, which means you must have a sound POS system. Let's discuss what a POS system is and why it's essential to a thriving business. 
What Is A Point of Sale System?
A point of sale system denotes where a customer will pay for a product or service. Each time a customer makes a purchase, they complete a POS transaction. These transactions can be virtual or physical points of sale. In the past, these would be considered cash registers, which would take up a large portion of a checkout counter, but now they can be as small as a mobile phone. Point of sale systems can help beyond just credit card processing. Instead, they can be incorporated in places such as restaurants and retailers to help provide contactless payment methods, e-commerce integration, track stock levels, manage employees, and more. Let's look into this deeper and see how a POS system works.
How Does a POS System Work?
Below, we outline how a point-of-sale system works to help you understand it fully. 
The customer decides to buy a service or product.
The checkout process will differ depending on whether the customer is in person or virtual. If it is an in-person customer, such as in a retail business, the sales associate will use the barcode scanner to look up the item and the pricing. If your customer buys from the online store, this will happen as they add items to the cart and start the checkout process. 
The POS calculates the price of the item.
After ringing up the customer, the system calculates the price and includes intricacies such as sales tax. It will then update the system to show that the item has just been sold.
Your customer will have other options than just paying with cash by having a pos system. According to your store's policies, they will be able to pay with cash, debit, credit, or gift card. From here, their bank will take over by authorizing the transaction. Only after the item has been correctly rung up will the customer finish their purchase by paying.
Finalization of the transaction 
At this point, the payment will have gone through, and you will have to print a digital receipt for the client. You hand over the item to the customer or ship it if the sale happens online. Congratulations! You just made a sale on the POS system. Now, let's discuss what is needed to make that transaction happen! 
Software and Hardware Included in a POS System
Since POS systems are technologically inclined, they will require software. Interestingly, they will not all use hardware. We explain more below:
You will not need hardware for your point-of-sale system if your business's sales are online on a website. However, suppose you have a different company that requires physical interaction. In that case, you can use hardware such as tablets, phones, a register, and a credit card reader to help you with card processing.
POS Hardware
Below we describe some of the standard hardware components your business might need for a functional POS system. 
1. Register. A register will help you with the intricacies of the customer's transactions. 
2. Credit card reader. These let your customers pay securely using credit cards. There are different card readers, including Magstripe, chip cards, and Apple Pay. 
3. Connected devices. These could be tablets, cell phones, and any other mobile devices.
4. Cash Drawer. Unless you are online-only, your business needs a safe space to store its cash. 
5. Receipt Printers: Paper receipts to give customers showing how much they paid.
6. Barcode Scanner: To quickly find the price of items and check inventory. 
POS Software
Below we describe some of the software components and their key features in your POS System.
Payment Processing: Accepting customer payments is the main focus of POS systems. Every sale transaction that is processed is done through payment processing. Payment types a POS system can take include:
Cash

Credit or Debit Card Payments: through a Chip Reader or Magstripe 

Contactless Payments: such as card payments just needing to tap, or to use a wallet with Apple Pay or Google Pay

Secure Online Payments

Card Not Present: Customers enter their credit card numbers when they are not physically in front of you.

Inventory Management: Inventory management features will allow you to access inventory levels easily, as the software will update with each sale.

Employee Management: Team management software will enable employees to clock in/out, see who is working and schedule, and provide information on how they perform.

POS Reports: Reporting features to show sales and profits to make informed business decisions.

Customer Relationship Management: With this software, you will see what and when customers bought items to create a more personal relationship, communication, and marketing plan. It can also give information to create a customer loyalty program, increasing customer retention. 

Receipts: Having a digital or paper receipt will help in case of a need for a refund or discrepancy. 
How to Choose the best POS System 
Depending on the type of business you have, there may be special considerations for choosing the best payment processing company. To get the best system based on your type of business, contact Southwest Merchant Services. No matter what kind of business you have, from a brick-and-mortar store to an eCommerce website or from a full-service restaurant to a food truck, we can help. Call Southwest Merchant Services today.
Schedule Your Initial Consultation
"Very Satisfied"
Having just set up our account, I found the help and service exceptional. One often hears of the uncaring bank personal that hides behind voice mail and seldom returns calls, our experience was the opposite. Start to finish 4 days from when I talked with Andy to arrange credit card processing to everything from Southwest Merchant Services being set up. Very satisfied.
more payment processing solutions
Discover Your Options
While they may appear to address the banking challenges faced by cannabis entrepreneurs, it is crucial to approach them with caution. This blog delves into the risks associated with cashless ATMs and provides a detailed due diligence guide to safeguard your dispensary's operations.

Shield your business from chargebacks and fraudulent transactions with Southwest Merchant Service. Discover effective strategies to prevent financial setbacks and maintain customer trust.